Tiesha Williams
WTF!Not Another Beauty Blogger?!
Updated: Jan 1, 2020
"Here we go with another Instagram makeup obsessed millennial who's going to show/tell me how to use a million and one products for ONE f#$!ing makeup application that's going to take time that I DON'T HAVE!"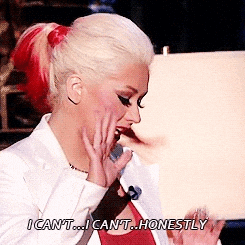 Relax and let me explain...
Hey there! Beauty Stylist Tie here! First of all you're probably thinking, "What the hell is a Beauty Stylist?" Well I'm going to answer that, among many things for YOU on my blog! As a Beauty Stylist, makeup artistry is definitely a part of that title, but I am here to do more than just your makeup for a special occasion or that first date with your estranged ex. (lol)
I am here and have created this blog, "Everyday Woman", to help everyday women reach that elevated version of themselves which will empower them and build their confidence in putting themselves, together everyday and truly ENJOYING that process. When we look good we FEEL good and that alone can change the trajectory of our day. I'm going to provide you with Beauty and Fashion tips and tricks that are truly budget friendly (majority of the time), require minimal time, and techniques/products that won't feel so intimidating to use or learn.
While I love a nice Instaglam beat or that cut crease YouTube tutorial, I constantly have women book appointments with me who are using current Instagram makeup trends at home but they're frustrated wondering why it doesn't look right on them and the amount of time it takes to achieve such an elaborate look. Even as a makeup artist I will tell you, I do not enjoy spending any longer than 20-25 minutes on my face unless I am going out somewhere special. I would honestly rather get that extra 30 minutes of sleep, as I am already sleep deprived from the hustle and bustle of being a growing entrepreneur and fulltime working woman. On the flip side of that I am known for always showing up looking 100 percent ON POINT!
Everyday, even on the days when I barely have time to get ready, I'm always being asked about my skin, what makeup I'm wearing, what lashes I have on, where I got my shoes from...you get the point. I always leave my house looking like a million bucks with minimal effort and most importantly minimal time. So how do I do that everyday without taking 2 hours just to get ready?...
THAT is what this blog is all about! 5 star luxury glam and fashion tips and tricks for the Everyday Woman! I am going to share everything I know about beauty and fashion while being on a budget because lets face it I'm not a millionaire Makeup Mogal...YET!
So please join me on this Beauty and Fashion ride by subscribing to my blog so YOU can reach the most elevated version of YOURSELF!